SAP Solutions for Small-Midsize Businesses
World-Class Solutions You Can Count On
You will benefit from a team experienced at
over 500 installations of business systems.
Whether your business is just getting started, or you are looking to take your business to the next level of growth, successfully navigating business growth while balancing the delivery of products and services at a profit along with maintaining high level of customer satisfaction can be challenging. As an organization which has helped over 500 customers chart a course for growth and success, we understand these challenges along with the business practices and technologies which are proven to be successful in helping small to midsize companies streamline operations and accelerate growth.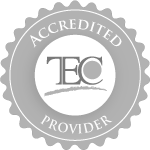 Enabling Companies to Gain Control by Providing Effective SAP Solutions
Sending your business the right direction.
Navigator empowers companies just like yours with the strongest business management software available. From financials, operations, purchasing, inventory, sales, or service, we have what you need to drive overall growth.
We pride ourselves on being:
Fixed price.
Fixed scope.
On time.
On budget.
Top SAP Partner, Delivering Top SAP Solutions
Aside from running SAP for our own business, Navigator delivers software solutions nationwide to small and midsize companies, including SAP Business One, SAP Business One On Demand, SAP Business ByDesign, providing the depth of information you need for complete visibility into business processes, helping you drive operational excellence, efficiency, smart decision making, and growth.
Leading Developer of SAP Extensions
Navigator understands the uniqueness of your company, and as such, has developed, tested & successfully implemented an entire suite of industry-leading vertical & horizontal extensions (a.k.a. add-ons) to the SAP's multiple applications, all specifically engineered to give you more functionality.
Vertical Industry Functionality- Fully integrated within SAP
MANUFACTURING – ideal for companies needing to better track the detailed costs and production processes during the assembly or production of work orders
DISTRIBUTION (B2B Distributions) – provides extended inventory planning and warehouse management
PROJECT MANAGEMENT – ideal for companies needing to better manage ongoing projects and existing contracts
RETAIL (B2C Distribution) – better handles and manages all point of sales activities all from within SAP Business One; ideal for companies needing to perform multiple transactions with multiple methods of payment, including credit cards.
And to learn more about SAP for specific industries, visit our vertical industries pages:
Horizontal Extensions – Fully integrated within SAP
Navigator's iConnect & eSuites provide seamless integration for: Credit Cards, Shipping, 3PL, eCommerce, CRM, EDI, Configurator, Customer/Web Portals, giving company employees & managers a real-time 360-degree view of all critical business information. For more information or to download data sheets on any of our ByDesign extensions, go
here.
For Business One, go
here.
Company employees & managers a real-time 360-degree view of all critical business information.
Navigator is your trusted technology partner, providing you with SAP software solutions that enable profitable, scalable growth through real-time control over operations and aligning all of your departments into one integrated system. We understand your goal is to increase revenue and increase profits—we help you achieve your goals through the best technology, and the best practices for your industry.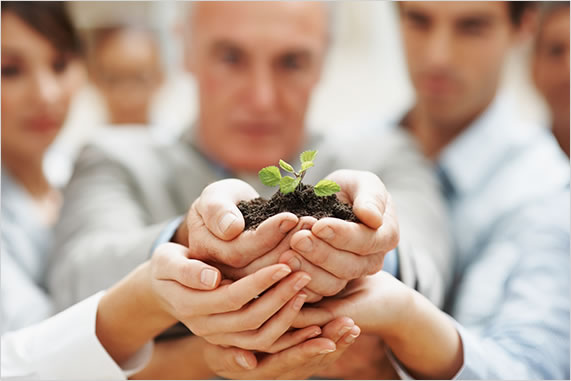 We have more than 15 years of experience in successfully implementing business systems and ERP software solutions for companies ranging from entrepreneurial start-ups to multi-site, multi-national companies. Your requirements are unique to you, but we have almost certainly seen them before, and help developed solutions for your problems. We use a proven implementation methodology which ensures each customer's unique needs are met, on time, and on budget. This process starts with understanding your businesses goals and collaboratively working with you to develop best business practices and procedures. Our I.D.E.A.S. program enables our customers to realize tangible value from the very first day. Using our I.D.E.A.S. methodology, our customers gain & see the benefits of SAP Business software quickly and cost effectively.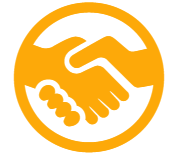 We have more than 15 years of experience in successfully implementing business systems for companies ranging from entrepreneurial start-ups to multi-site, multi-national companies.
Navigator's vision, mission & values
Our Vision
To be the recognized leader in innovating the way companies and people work with business systems, through the development of new technologies and processes.
---
Our Mission
To empower customers by helping them optimize their business through the development and delivery of industry-specific technology solutions that are innovative, intuitive, flexible, and scalable. We support this by continuous investment in our employees, freeing them to focus on solving the problems faced by our customers, fostering an innovation-centric environment built on focus and passion.
---
The preferred provider of Business Management solutions across North America.
Our Values:
| | |
| --- | --- |
| • Leadership: | The courage to shape the future. |
| • Collaboration: | Leverage collective genius. |
| • Integrity: | We do what we say. |
| • Accountability: | No excuses. |
| • Passion: | Driven to success. |
| • Respect: | Everyone deserves respect. |
More than 20 locations (and growing) around the country.
---
---