SAP Business ByDesign Demo
Every Friday,
11:00 AM EST / 8:00 AM PST

Every Monday,
1:00 PM EST / 10:00 AM PST

SAP Business ByDesign is a complete, fully integrated business management solution delivered on demand. As a software-as-a-service (SaaS) solution, it's designed specifically for growing small-midsize businesses that want the benefits of large-scale business applications without the burden of managing a large IT infrastructure.
With SAP Business ByDesign, you get a single, on-demand software solution that can manage all of your key business functions – including finance, HR, CRM, supply chain, distribution, and procurement.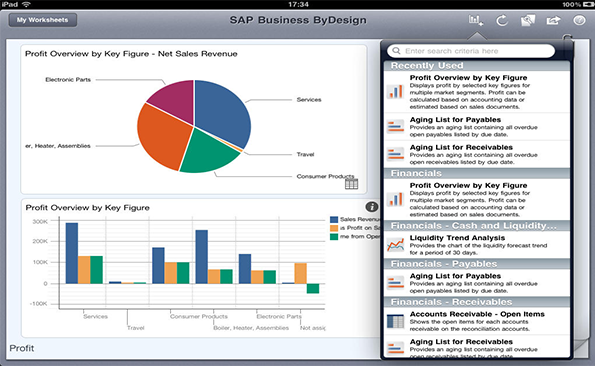 Projects & Financials Demo
(SAP Business ByDesign)
Every Friday,
12:00 PM EST / 9:00 AM PST

Join us for our weekly Projects & Financials overview demo which illustrates how SAP Business ByDesign helps companies like your streamline financial processes while integrating fully with internal and external projects. Some topics covered within this email are project based accounting, project creation and management, liquidity management, AR, AP, and GL to prove how ByDesign simplifies segmentation, and reporting analytics.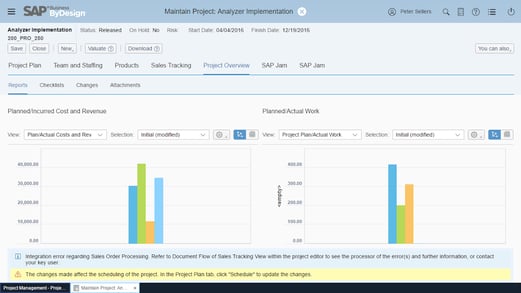 SAP Business One Demo
Every Friday,
11:00 AM EST / 8:00 AM PST

SAP Business One is an affordable, on premise or cloud-based solution can help integrate and streamline your key processes – including financials, sales, inventory, and more. Ideal for companies looking to replace accounting-only solutions, or reduce information silos that don't communicate with each other.