All About SAP Business One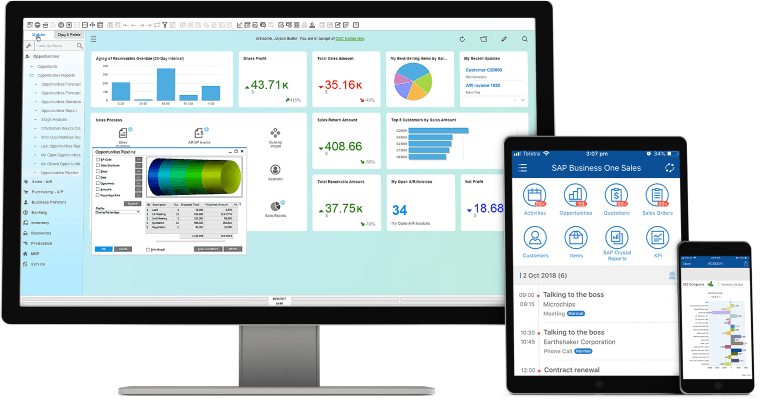 Everything You Need for Your Small or Mid-Market Company
SAP Business One offers an affordable way to manage your entire business as an integrated whole, from accounting and financials, purchasing, inventory, sales and customer relationships, to operations, project management and human resources.
More than 60,000 businesses around the world choose SAP Business One because it helps small to mid-market firms streamline business processes, gain greater insight into operations, make faster decisions using real-time data, and drive growth and profitability.
Some of the biggest reasons that SMBs choose SAP Business One:
Affordable. It delivers a low total cost of ownership.
Comprehensive. All your departmental needs are met with a single solution.
Quick and easy. It can be up and running in a matter of days or weeks.
Powerful. Everything you need now and as you scale.
Industry-Specific. Pre-build and tailored for your specific industry needs.
Global. Offers 43 localized versions, multi-currency support, and a global user base.