Navigator Business Solutions has helped over 500 customers achieve improved business performance and revenue growth over our 10 year history.
Experience you can count on
Implementation & Development Services Backed by Proven Methodology
Our ability to apply an effective combination of best business practice consulting, project management, leading edge software, custom development and technology expertise, as well as a proven implementation methodology enables us to deploy a complete, and cost effective software, services, and technology solution in a variety of business environments.
Navigator's vendor-certified consulting services team have earned a reputation as a leader in providing technical solutions. With every consulting project, Navigator's goal is to successfully deploy a solution directly supporting the organization's business objectives. Our expertise, vision, and software-vendor partnerships provide quality solutions which best fit your company's informational needs and propel your business to higher levels.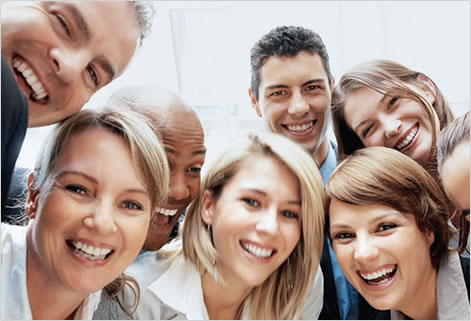 Better Value & Lower Total Cost of Ownership
Implementation, Training and Project Management:
If a company cannot realize results and value quickly during an implementation, the project team can sometimes lose momentum or risk a diminished level of interest within the company, and ultimately impact the success of their implementation. Navigator believes it is critical that results and value can be derived quickly and incrementally throughout the implementation process.
Navigator's proven service methodology has been designed for rapid results on SAP software implementations from the first day of the service engagement on. This option includes the following services for a standardized process model that ensures customers are able to achieve rapid system use and a quick return on their SAP investment:
Software installation
Software implementation
System configuration
User and system administration training
Data migration
Business process consulting & modeling
Business Process Consulting:
Business process refinement and improvement is a key initiative to achieving business excellence and fueling growth.
Navigator employs a result-driven business process improvement approach. Our business process improvement and change management services package is a highly structured, yet flexible approach focused on helping clients achieve increased, sustainable efficiency through the use of SAP software, industry best practices, and sensible change management. Based on the IDEAS framework, the specific deliverable and KPIs for these services are tailored to your unique needs and objectives focused on delivering quantifiable business value.
Navigator works very closely with SAP customers to assist in the definition and realization of IDEAS:
Identify specific opportunities for improvement by conducting an end-to-end assessment of current business processes, measuring efficiency and check for alignment with strategic objectives.
Develop a comprehensive strategy to reduce and/or eliminate redundancies in business processes (existing or new) and to maximize operational efficiency.
Enable users and stakeholders to adopt and enrich the organizational transformation through change management, coaching, and strategies for motivating people throughout the organization and ensuring their alignment with the new processes and structure.
Analyze the impact and effectiveness of changes in business processes or strategies as compared to operational performance and goals.
Systematize the new processes by updating standard operating procedures (SOPs), ensuring that the new processes are followed and optimized for continuous improvement.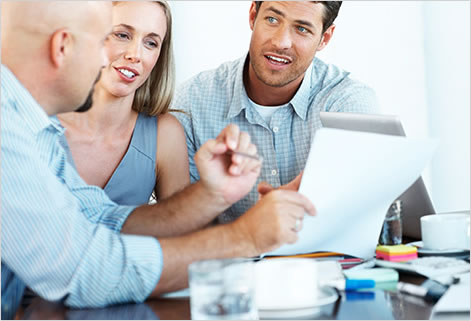 "…One will leverage the most efficient and effective business practices available…"
Custom Application Development:
Occasionally there is a need to extend a packaged solution with additional capabilities that are specific to an individual company. Navigator has very experienced and skillful application development engineers, who can design and develop customer modules that are integrated into the Business One architecture.
They have developed dozens of custom applications over the years for customers in many different types of industries. Building on the latest programming platform, Microsoft Visual Studio .NET, Navigator will provide your company with the highest quality custom applications for both Windows clients and web-based projects.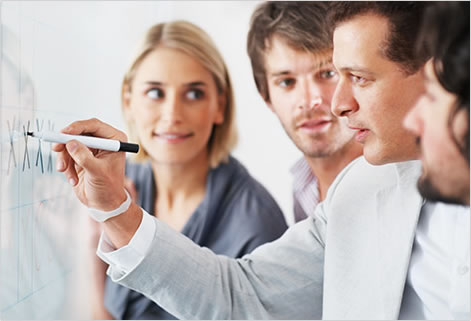 Industry-Leading Web Education
Learning how SAP's groundbreaking software works is crucial to your success when first implementing the system and is valuable for helping new employees learn the basics.
Navigator's web education classes are designed around business processes rather than software modules. This gives users a step-by-step understanding of how business processes can be handled in the software. With this foundation, users can more easily learn the unique processes of your company because they'll already understand the general functionality of the software.
Navigator is committed to helping you educate your users. That's why we provide classes based on annual subscriptions rather than having a fee for each user and class. Once you've subscribed to a class, anyone in your company can register for and attend the class anytime during the year. So let as many users attend as many times as you want.
On-Going Technology Consulting Services
When it comes to helping your company adapt the SAP Business software to meet your specific business needs, Navigator will help you to identify the on-going services needed to allow you to operate more efficiently and profitably by leveraging the power of technology.
Let Navigator install, configure and provide ongoing support for your SAP Business software system. Our IT Consultants have years of experience with business software systems, databases and networking components.
Let us ensure your system is running at ts optimum and you are taking advantage of the technology available.