Solutions for Professional Services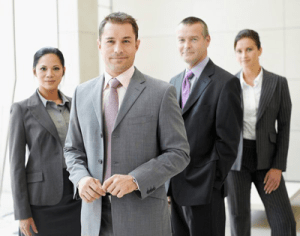 Why Professional Services Companies Run Better with Navigator
Professional Services companies are project-oriented operations that face the challenge of recording and managing time on multiple projects in multiple locations and billing them on different schedules. Often times they have the additional complication of managing materials and inventory on those projects. No matter what field of Professional Services you operate in; IT consulting, strategy & process consulting, management consulting, engineering consulting… You share similar business objectives.
You want to deliver consistent quality and high-value services, maximize the usage of your people, increase gross margins and have the right people on the right engagements.
Do you find yourself asking these questions:
How can I identify revenue leakage?

How can I more easily report on Regulatory compliance?

How can I allocate project resources more efficiently and maximize talent utilization?

Is there a better way to manage change orders?

Am I tracking project costs vs. revenues in the best way?

I wish there was a real-time way to see the status of all my projects?

Integrated all my projects with our accounting system would save us countless hours.

Is there a better way to measure performance, cost, and timelines across all projects in real time?
SAP and NAVIGATOR have the answers!
Together we bring industry knowledge and world-class ERP solutions to our Professional Services customers, helping them:
Achieve transparency across all projects

Mobile Apps for Approvals, Project Tracking, Time-and Expense Recording and Analytics

Improve billable utilization

Increase client satisfaction

Improve cash flow management

Enhance Project Management, Field Service, Dis-assembly (for repair)

Improve reporting with Navigator's eSuite Reporting

Implement Seamless Integration with a single global platform for growth including Adaptive Planning and Pheonix DAS via Navigator's i-Connect
By offering an end-to-end project to cash scenario in one system that merges operational and financial data through preconfigured processes built on best practices developed over 40 years to plan projects consistently and efficiently, SAP solutions provide you with the functionality you need out of the box.
Visualize where your risks, profits, costs, and margins are. Contact Navigator today and discover how having the right solution makes the everyday complex simple.
Low incremental IT cost

Total cost of ownership reduction

Access from anywhere

Standardization / best practices