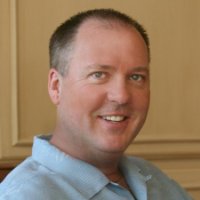 Grant Fraser | President & CEO
Grant Fraser, President & CEO of Navigator Business Solutions and founder of ERP solution provider, Viridian Sciences, knows the ERP business. With more than 25 years of ERP consulting, sales, and industry experience, Grant is a leading advocate of cost-effective ERP solutions for SMBs, and was one of the first consultants to fully embrace cloud-based ERP as a Gold Channel partner for SAP Business One since 2003 and SAP Business ByDesign since 2009.
Under Grant's leadership, Navigator has been the #1 Global Partner for SAP Business ByDesign almost from the beginning, winning Global Partner of the Year honors annually since 2011. Prior to SAP consulting, Grant successfully led ERP practices for Infor and Lilly Software.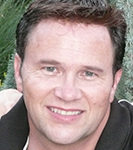 Chris Nielsen | Chief Operating Officer & Chief Financial Officer
Chris Nielsen has over 20 years of hands-on experience as head of finance, operations, and technology for various divisions of global corporations. Chris has lead the implementation of ERP, and other key IT, systems in several countries and understands the critical impact of these projects and decisions. Chris received his Bachelors of Science degree from the University of Utah and holds an MBA from Westminster College with the final year, and course work, completed at the University of Chicago.

Curtis Fry | Chief Technology Officer
Curtis Fry has 15 years experience in IT and manufacturing consulting with business software and ERP systems. Specializing in business process and shop floor automation, system design, Saas/Cloud solutions and business intelligence, Curtis excels in bridging the gap between real-world business needs and cubicle-bound development resources to design and implement complex business solutions for many types of industries and areas including supply chain management, accounting, warehouse management, shop floor control, build to order, engineer to order and many others.
Curtis Fry is fluent in Spanish with 10 years experience working with Latin American businesses both in the US and abroad.

David Snyder | VP, Global Professional Services
As Navigator's Vice President of Professional Services, David is tasked with ensuring the successful implementations and customizations of Navigator's 500+ direct SAP ByDesign customers. Anative of North Carolina and graduate of UNC-Charlotte in Computer Science, David started with Navigator 7 years ago as a application consultant. David has extensive software experience as well as international experience, working in Asia, Europe and South America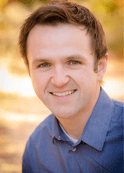 Ryan Head | Human Resource Director
Ryan joined Navigator in 2016, and drives strategy and facilitates all aspects of HR for the organization. Ryan specializes in recruiting, retention, compliance, benefit administration, training, and employee relations. He holds a Master of Business Administration from Weber State University.