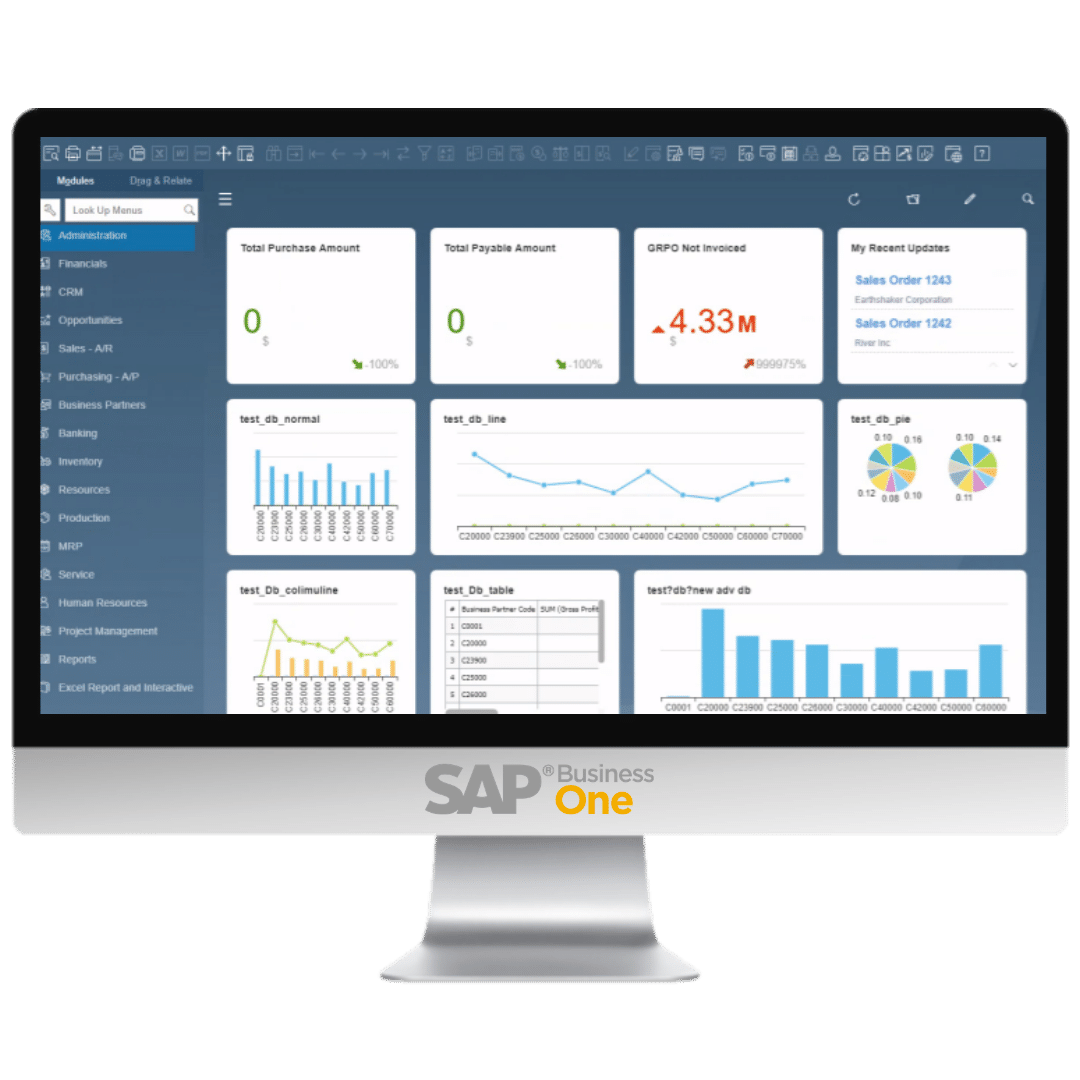 Watch an on-demand SAP Business One Webinar
End-to-end business suite for SMBs from SAP Business One
The SAP Business One application truly integrates customer and vendor management — including sales, finance, manufacturing, Web-based access, robust e-commerce, campaign and prospect management, and inventory — so that everyone in your company is on the same page and you have a clear, 360-degree view of your business.
Register for this 35-minute live, webinar and participate in an up-close look into why SAP Business One is the best move for growing small businesses and receive a functional look into the software.
It is ideally suited for growing small to mid-market companies. The modular nature of SAP Business One allows you to start small and scale with your business, accelerating the time to value.
Find out how you can streamline end-to-end processes and maximize efficiency across your organization, gain timely business insights through real-time analytics and manage your business from anywhere, at any time, with built-in mobile apps.