Understanding Warehouse Optimization
Companies looking for an advantage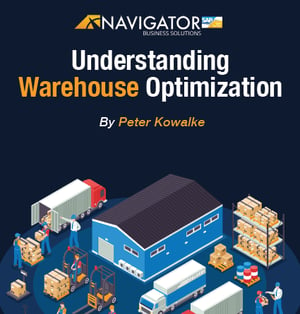 Warehouse optimization has historically been a challenge for businesses since it is impacted by a host of external forces including partner relationships, logistics, technology and the state of the global economy.
Modernization and the acceleration of the transition to a digital economy has brought new additional challenges, too.

That rapid expansion of e-commerce, along with the emergence of multi-channel and omni-channel distribution systems, requires a different approach to warehouse management. Other factors such as the globalization of supply chain networks, the growing popularity of micro-fulfillment centers, and the rise of autonomous mobile robots along with increased demand for same-day and next-day delivery is pushing warehouse management in new directions.
Amazon also has had a profound effect on how warehousing is done. The company has been an early proponent of automation, which is pushing the industry to adopt similar techniques or fall behind. Amazon Robotics has automated the e-commerce giant's fulfillment centers with more than 100,000 autonomous mobile robots, according to ResearchandMarkets.com. That number is up by more than 300 percent since 2015.
These trends have propelled the use of increasingly sophisticated automation to meet the changing warehouse landscape. Warehouse Optimization is widely considered the way forward, which is why Warehouse Optimization spending will more than double over the next few years, according to ResearchandMarkets.com forecasts, accounting for an annual $27 billion in spending by 2025.
This guide serves as an introduction for understanding Warehouse Optimization, and both how and where businesses should be using it today for more efficient warehouse management.
The Six Elements of Warehouse Optimization

The Benefits of Warehouse Optimization

How to Know if You Need Warehouse Optimization

The Two Sides of Warehouse Optimization

The Warehouse Optimization Market is Approaching $27 Billion

Choosing the Right Type of Warehouse Optimization

Getting Started with Process Automation

Automating Data Collection

Data Quality is Key for Automation

Automating Inventory Management

Key IMS Features

Automating Warehouse Management

Five Ways Warehouse Management Software Helps

Modernizing Warehouse Management
Download Your Copy of Understanding Warehouse Optimization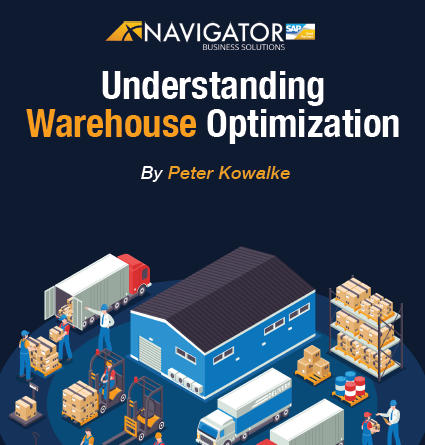 How
Countrywide Tire
eliminated IT headaches and created a new revenue stream
You are not the first company to face the challenges of a dynamically changing market. Read how Countrywide Tire implemented a scalable system
Companies come to Navigator when they find their ability to grow and or adapt is being limited by their current processes and systems. Some are outgrowing Quickbooks and Excel and others run a group of disconnected systems or simply out-of-date systems that need to be patched together with manual steps to get the job done. All are faced with a dynamic customer landscape who's needs and requirements change on a daily basis.