EXECUTIVE SUMMARY
Canam Research partnered with Navigator Business Solutions and SAP to gain a better understanding of future trends within the Consumer Products industry. Responses were collected across Finance, IT, and Operations functions within the Manufacturing, Distribution, and Reseller/Retailer categories across a wide representation of consumer good types.

A key finding (and one of the biggest surprise data points of the survey!) was that less than 30% of those surveyed listed having an ERP in their core business tech stack.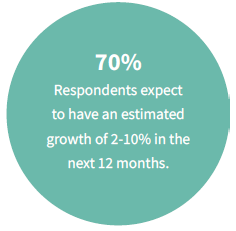 The top 2 biggest industry concerns are consumer shifts in spending patterns and rapidly changing consumer expectations (25% and 21% respectively).
Don't forget to request the full report