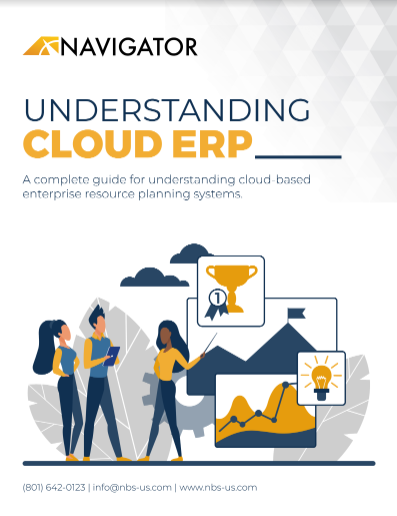 Get the Understanding Cloud ERP Guide
Start Your ERP with the Right Vision
A complete guide for understanding cloud-based enterprise resource planning systems.
See how Cloud ERP will fit your business.
Get a complete overview of Cloud ERP for small to mid-sized businesses from an expert-written, system agnostic perspective. This guide will walk you through. . .
IMPLEMENTATION - The process of planning, configuring, and deploying an ERP...

CONFIGURATION - The configuration is the process of adapting the raw functionality of the software to your specific security requirements, workflows, and preferences...
CUSTOMIZATION - Customization does not simply refer to "changing" the way a program operates.
DATA CONVERSION - ERP software as with all business systems is only as good as the data it holds.
INTEGRATION - Integration refers to establishing how your new ERP system will communicate with your existing software platforms and third-party solution providers...
The advantages of using an ERP system to run a business are vast and wide-ranging, and they include both organizational and operational benefits.