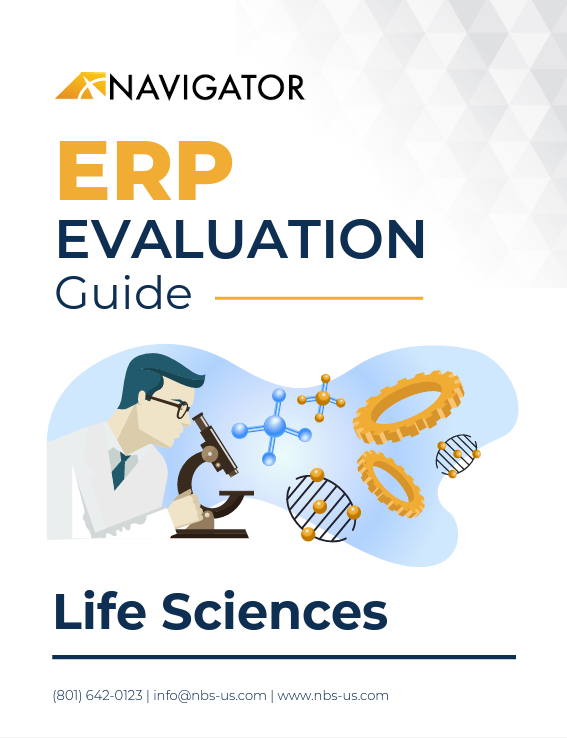 Get the ERP Evaluation Guide
A successful ERP deployment comes from considering all phases of a project.
A guide to help you begin your ERP search for your life sciences organization.
Before you can accurately evaluate ERP solutions, you must define key aspects of your
organization and its needs.
Deciding which ERP solution is right for your business takes a lot of time and focus. Gather the information and processes you need to make the decision of which business system to go with using this guide.
This guide is a comprehensive workbook that helps you evaluate various ERP systems for appropriateness before selection and implementation. It does this by guiding you through a series of questions that help define your organization and its needs, establishing basic project parameters, and comparing those needs and parameters against the specifications of the various ERP solutions available today.
The goal of this guide is to clarify the needs of your life sciences organization and the project, so you can choose the right solution. This guide also has the secondary benefits of laying the foundation for your overall ERP deployment journey and answering many of the questions needed prior to building your implementation team.
The questions in this guide come from more than 20 years of experience helping organizations of all sizes with the ERP evaluation and implementation process. While we specialize in SAP ERP implementation support as an SAP-certified Implementation Gold Partner, the questions in this guide are vendor-neutral and serve as the starting point for effective ERP evaluation regardless
of the solution ultimately selected.