SAP ByDesign – Live Web Demo
Every Wednesday,
10:00 AM EST / 7:00 AM PST

Every Friday,
11:00 AM EST / 8:00 AM PST
SAP Business ByDesign is a complete, fully integrated business management solution delivered on demand. A software-as-a-service (SaaS) solution, it's designed specifically for growing midsize companies that want the benefits of large-scale business applications without the burden of managing a large IT infrastructure.
With SAP Business ByDesign, you get a single on-demand software solution that can manage all of your key business functions – including finance, HR, CRM, supply chain, and procurement.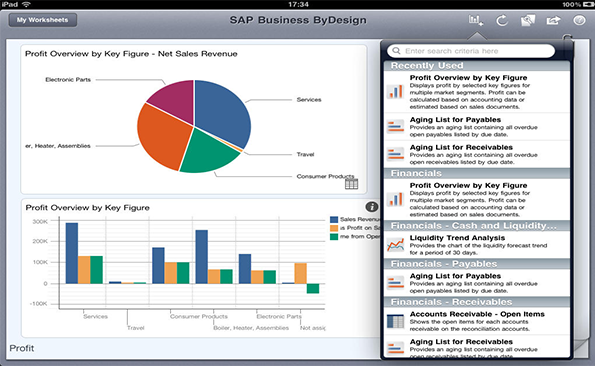 Fit SAP Business ByDesign To Your Needs
SAP Business ByDesign is built to manage all aspects of your organization, all from the ease of a web-based, software as a service. You can implement the complete solution now or begin with a starter package and expand the solution later. Plus, you can fully tailor the solution to your industry by leveraging SAP partner solution extensions.